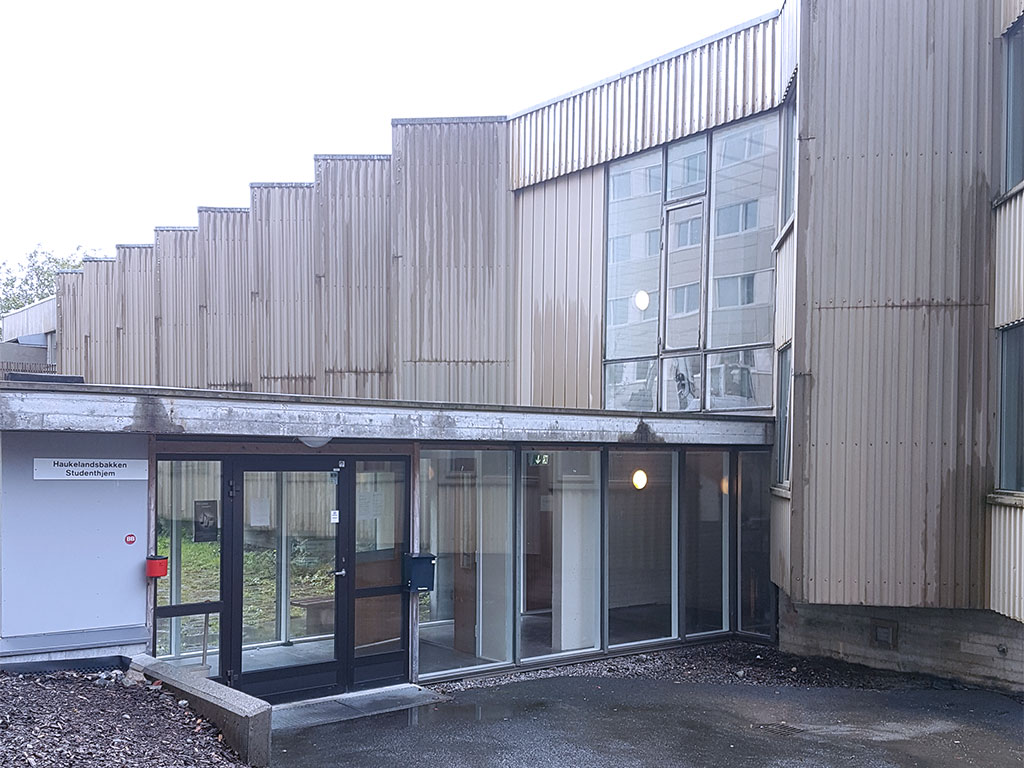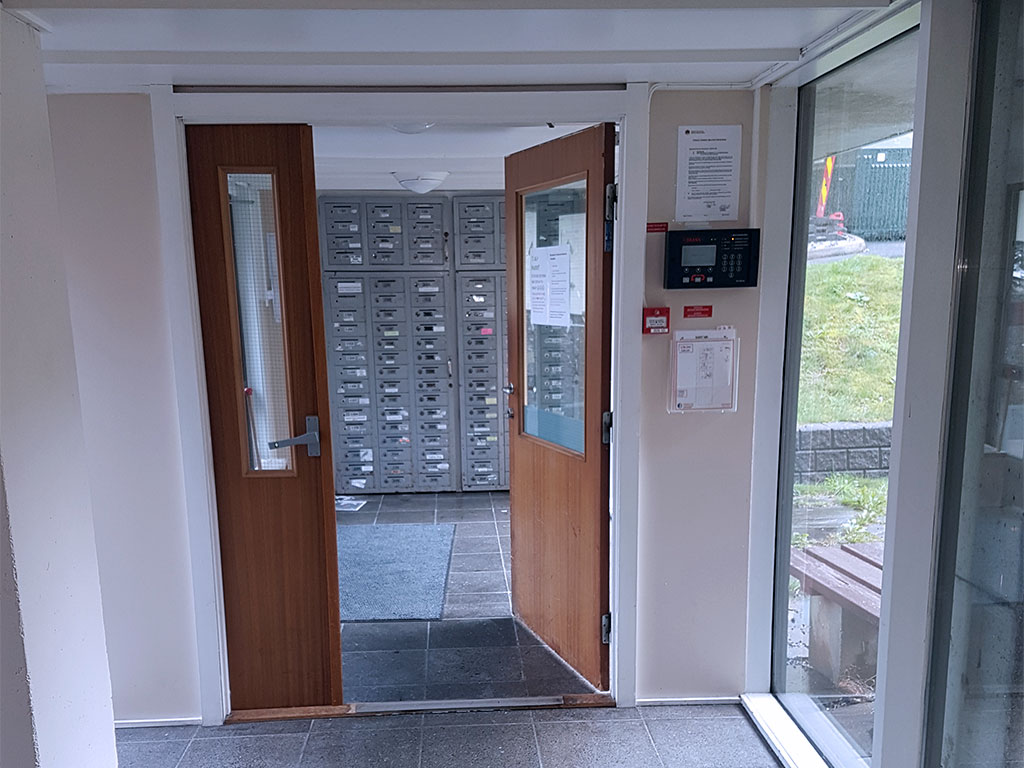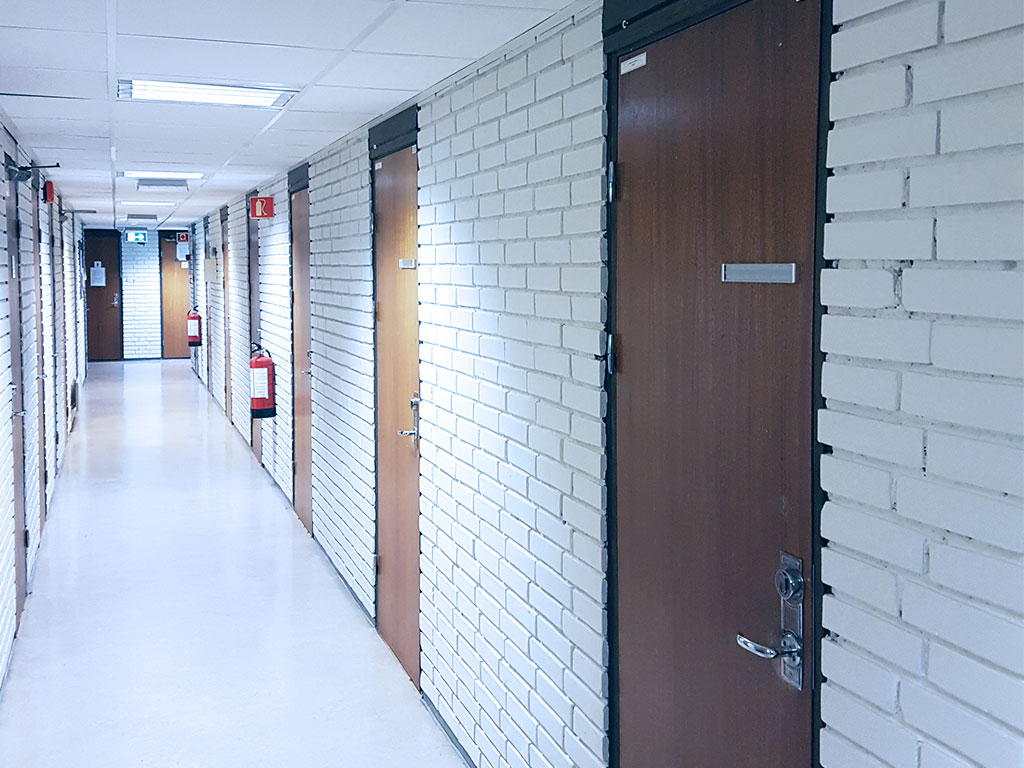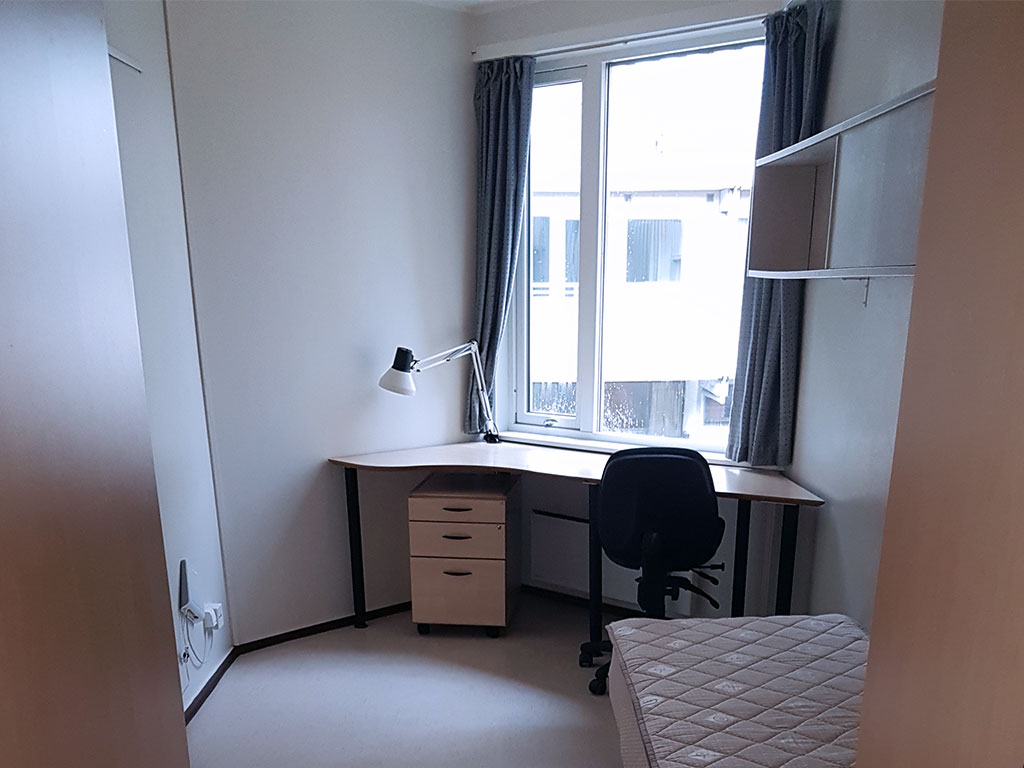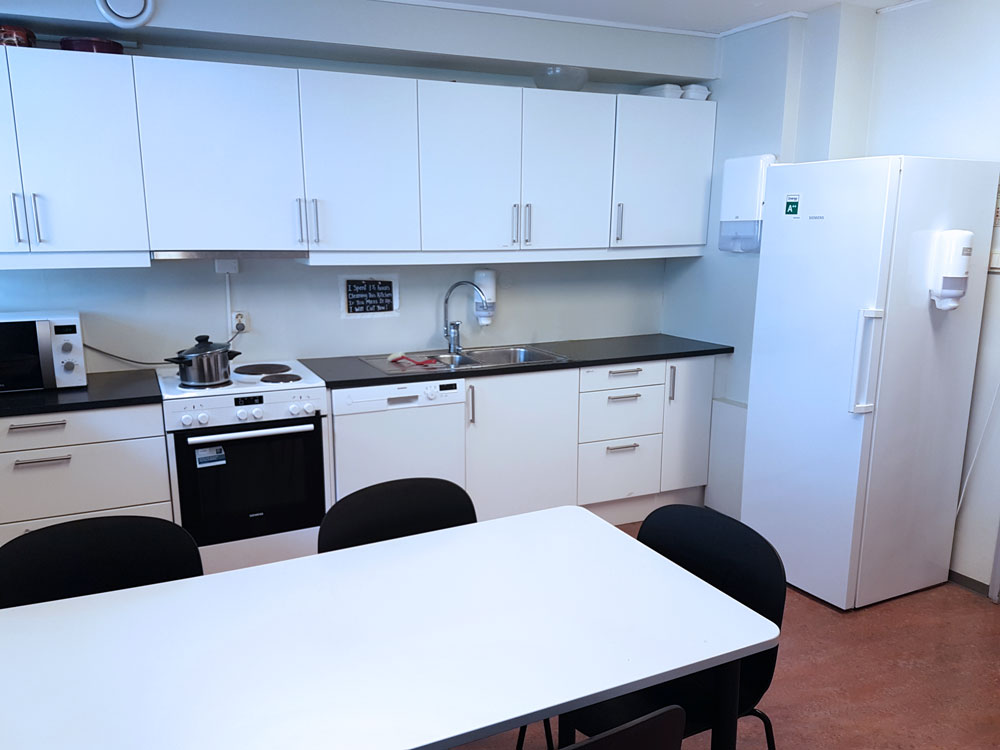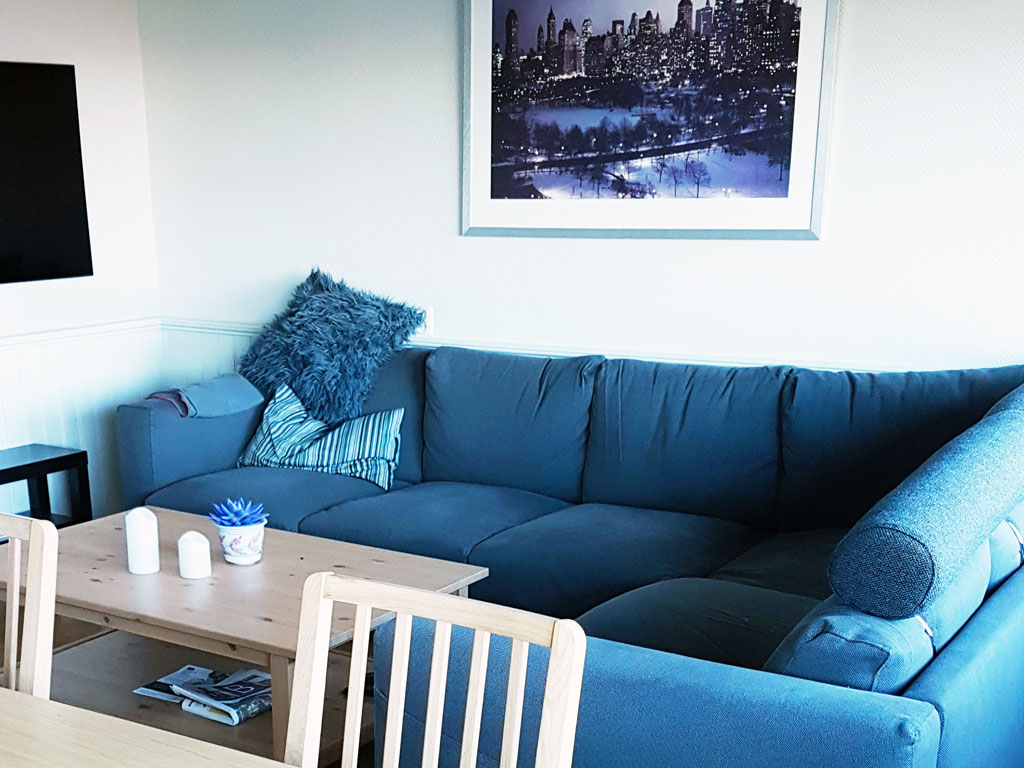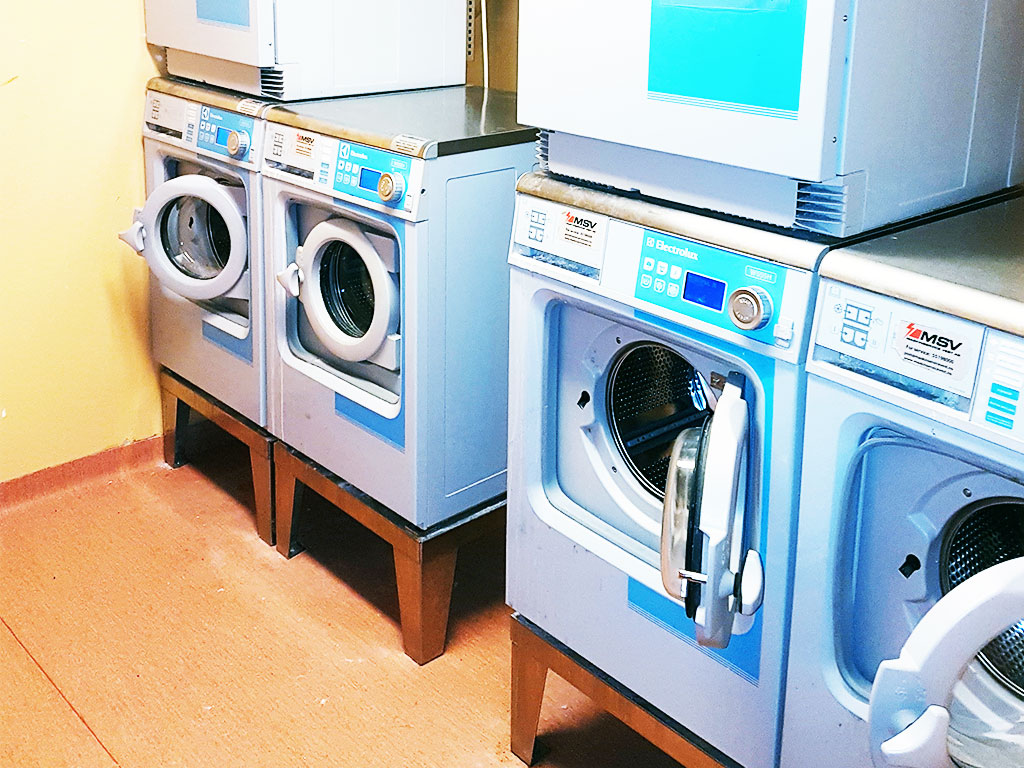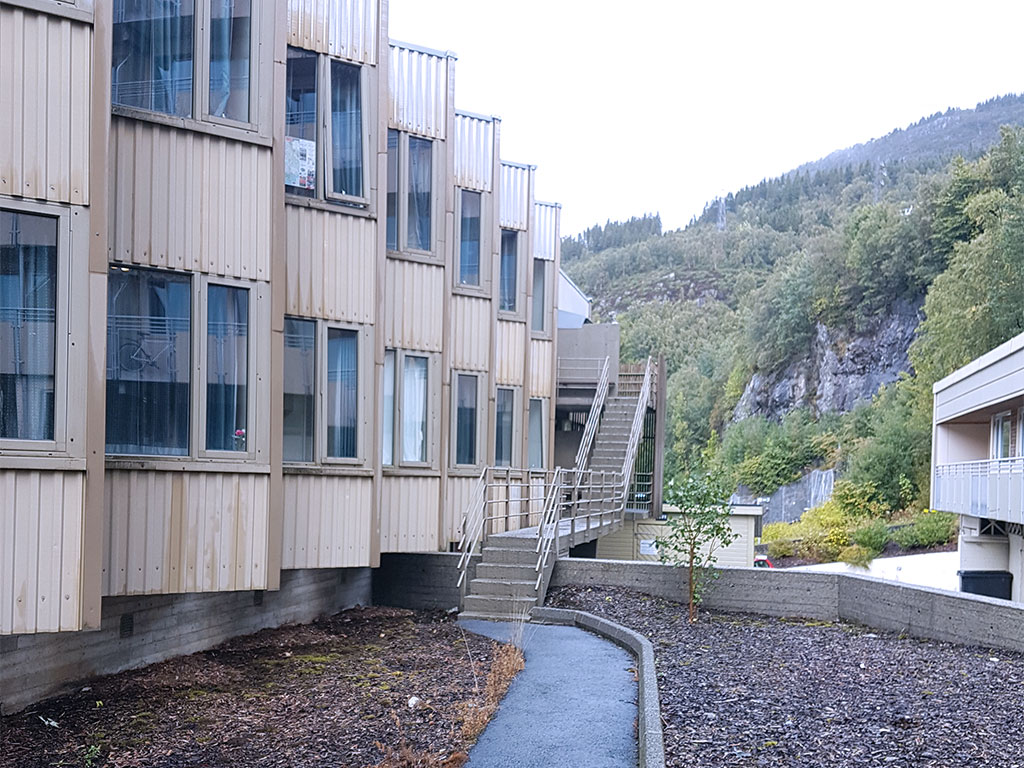 Our Prices
Prices include internet access (WiFi), heating, lightning, cleaning of communal areas during weekdays, janitor services and security services.
Long-term rental (4 months or longer)
NOK

3200

Per month

Advance rent: 1 month's rent (NOK 3200) before moving in.

Deposit: 6500 kr
Short-term rental (3 months or shorter)
NOK

3750

Per month

Advance rent: 2 months' rent (NOK 7500) before moving in.

No deposit required.
We only rent out full calendar months, not from date to date. The rent must always be paid in advance. We have a 3 calendar month mutual notice period. Rent and deposit must be paid in advance of moving in.
View our location on Google Earth
The rooms
Each room is about 10 square meters. All rooms are furnished with bed, mattresses, desk, office chair, guest chair, wardrobe, shelves, and a washbasin cabinet with mirror.
Shared kitchen
Each hall has a communal kitchen with a kitchen table, chairs, cookers, micro, dishwasher and fridge. Each resident disposes a closet and a drawer in the kitchen. Freezers are available in a separate room on each hall.
Storage rooms
Storage rooms on the lower floor can be used if available. We have one communal bicycle storage room. You must dispose all your waste in our our garbage room. Containers for cardboard and glass are located outside the building. Storage rooms must be kept locked at all times.
Communal laundry room
Free access to washing machines and dryers in communal laundry facilities. Use your own cabin key, as the laundry room is locked.
TV room
We have several TV rooms in the house. These rooms are often used as common rooms for social gatherings for our residents.
Showers and toilets
The house has 6 halls. On each hall you will find shared showers and toilets. In addition, there are double toilets on each floor by the stairs.
Cleaning
Our cleaning agency cleans the common areas according to a washing plan 5 days per week. Residents must keep the kitchens clean, wash up, and clean their own room.
Security service
Security service locks the street door in the evening and offers mobile security by appointment during the night. They can also be called upon when needed.
Janitor services
Our janitor maintains everything in the house, such as lightning, electricity, heating, water, plumbing, and appliances. He can be contacted when needed.
Parking
We have a limited number of parking spaces that can be allocated when capacity is available. Parking costs NOK 300 per person. month.